Gift giving season is in full swing and time is running short. Luckily the Sunset District is full of shops with plenty of tried and true gifts as well as one-of-a-kind hand made items and art pieces. Jenny Hwa, the founder of Loyale Studio, has helped us all out with a perfectly curated Sunset Gift Guide so we can find just the thing for all our friends and family — and support our neighborhood businesses at the same time.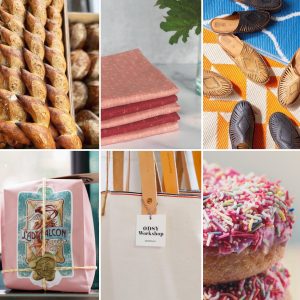 Loyale Studio's Sunset Gift Guide is organized into groups for Home + Nesting; Flowers, Plants + Gardening; Off Hours Necessities; and Food, Drinks + Caffeine, with many shops and businesses in every category. Jenny says she curated the Sunset Gift Guide because she's come to love so many businesses that are established here. She wants to ensure that her friends, neighbors, and fellow business owners thrive during this bewildering and challenging time.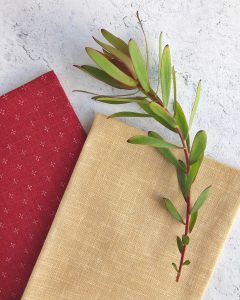 Loyale Studio is a WOC-owned business that crafts high-quality San Francisco-made linens that are an essential and thoughtful gift, as well as the perfect accessory for any kitchen, tabletop or washroom. Jenny Hwa, the founder and San Francisco native, has an unrelenting love of classic design and the culinary arts. Loyale Studio celebrates these two passions. She spent decades on the East Coast working with nonprofits, festivals, and companies like Kate Spade and Armani. In 2017 she moved back to the Bay Area and set up shop in the Outer Sunset.
Loyale is a family run company and collaborates with a fair wage San Francisco factory, responsibly sources exceptional fabrics, and distributes styles to underserved innovators with the Linens for Good initiative. Loyale also donates 5% of sales to Bay Area-based nonprofits, this season donating to La Cocina and Kitchen Table Advisors.
So, not a moment to spare – head over to the Sunset Gift Guide and enjoy browsing through all the inspiring options. You WILL find something for everyone… and gift certificates are fun too! Thanks so much to Loyale Studio for making shopping in the Sunset easier this holiday season.